Standard 8 Fulfills professional responsibilities established by the school district.

Criteria
The teacher:
Demonstrates professional and ethical conduct as defined by state law and district policy.
I demonstrated professional and ethical conduct during my student teaching experiences at Johnson Elementary in Spencer, Iowa and Graettinger-Terril Elementary in Terril, Iowa. My cooperating teachers evaluated my professionalism as exemplary in the way that I communicated and conducted myself in the classroom.
​​​Collaborates with students, families, colleagues, and communities to enhance student learning.
​I collaborated with students, families, and colleagues during my partner teaching opportunity with Spencer Community Schools. We collaborated with students and their families to plan out an author celebration to show students hard work and their knowledge on artifacts, by having the children read their non-fiction books.
Powered by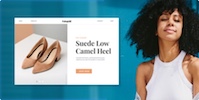 Create your own unique website with customizable templates.