Standard 4
Uses strategies to deliver instruction that meets the multiple learning needs of students.

Criteria
The teacher:
Engages students in varied experiences that meet diverse needs and promote social, emotional, and academic growth.
When planning lessons for younger children I like to have activities that allow children to work together in order to solve a problem or complete a task. This allows students to work together to solve problems that they may encounter, promoting social and emotional growth. When students work together it also allows them to share their thoughts, promoting academic growth.​

​
Uses available resources, including technologies, in the delivery of instruction.
I have used technology in the delivery of instruction by using the classrooms Smart board during lessons. When using the Smart board it allows students to write or move objects during a lesson, allowing them to be more involved. Also, I have used an iPad and Osmo game system to help children work on their math skills. Osmo is a fun interactive way for students to be engaged in their learning while using technology.
Powered by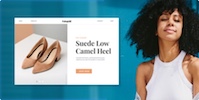 Create your own unique website with customizable templates.