Standard 3
Demonstrates competence in planning and preparing for instruction.
​
Criteria
The teacher:
Uses student achievement data, local standards, and the district curriculum in planning for instruction.
Before I began planning my lessons to teach at Becker Elementary in Waterloo, Iowa, I became aware of the school's contextual factors and the students' prior experiences and skills in the classroom. With this knowledge, I created lesson plans in reading and math. ​
Uses student's developmental needs, backgrounds, and interests in planning for instruction.
I used students interests and developmental needs when planning for instruction during my field experience at UNI's child development center. I took the time to talk to the students and watch them interact in different activities before determining what lessons I would like to teach. This allowed me to connect with the students and think about their various backgrounds, and the developmental needs I was to meet.
Powered by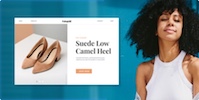 Create your own unique website with customizable templates.