Standard 1
Demonstrates ability to enhance academic performance and support for implementation of the school district's student achievement goals.Criteria
The teacher:
Provides multiple forms of evidence of student learning and growth to students, families, and staff.
​After a mini unit I had students show their knowledge of the topic in multiple ways. Some of these include a project to share what they had learned to other members in their class in order to create a classroom timeline, and a google forum to assess to allow students to self-reflect on their knowledge of a topic.
​
Accepts and demonstrates responsibility for creating a classroom culture that supports the learning of every student.
During my field experiences and student teacher I have had the opportunity to evaluate classroom environments to determine if it supports students learning. I have also had the opportunity to help discuss classroom rules and allow students to help make some of the rules for their classroom. This is very important when creating a culture that supports every student.
Powered by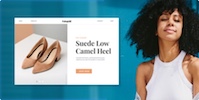 Create your own unique website with customizable templates.